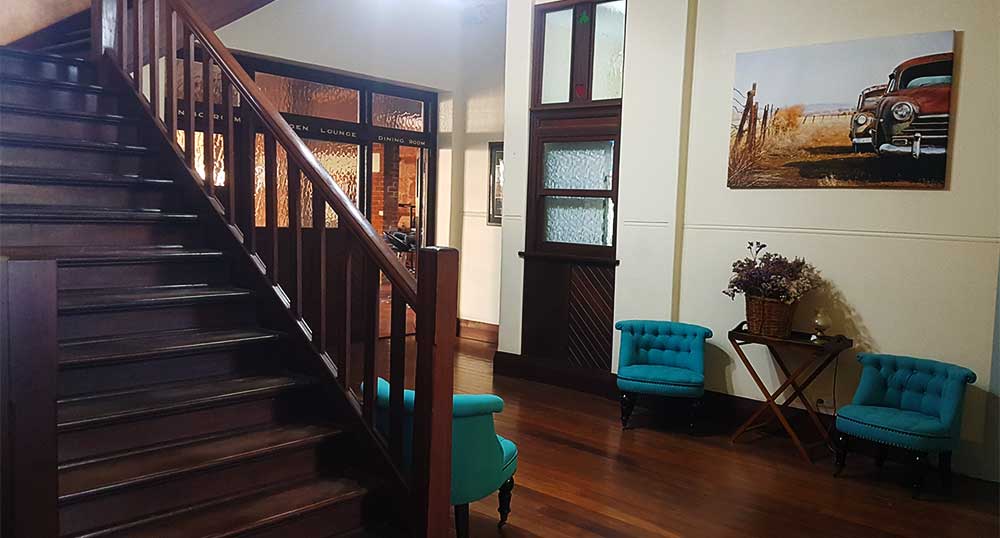 Enjoy the rustic charm of an outback Guest House in the gold mining town of Cue, Western Australia. Select from Family Rooms, Queen Rooms or Singles with a continental breakfast & fresh linen/towels.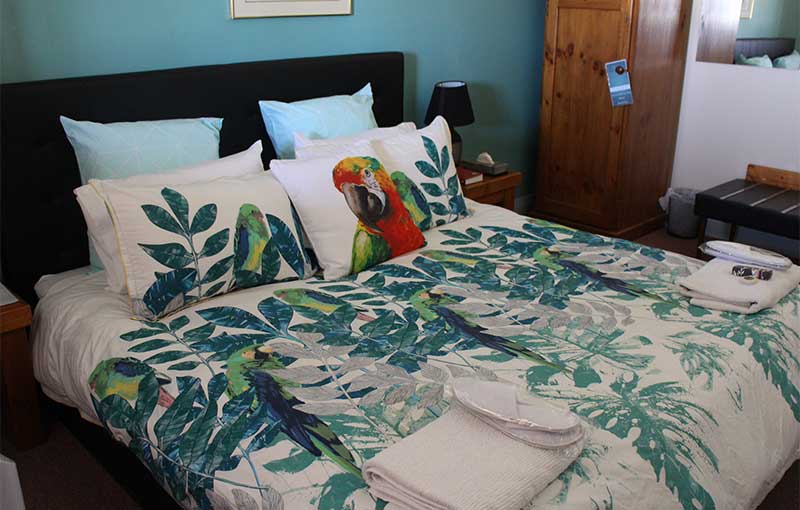 New, comfortable King bed in air-conditioned comfort with wardrobe, bedside tables with reading lamps and luggage rack. Fan/heater and all rooms are air-conditioned for your comfort. Free toiletries and slippers and free use of bathrobes.
King Bed | Breakfast included
Family Rooms – ground or first floor
Family Rooms give you room to move and are great for the kids. Having a queen & 2 single beds on either the ground floor or first floor – which has verandah access; all the family is catered for. Free toiletries pack for each adult, free slippers and free use of bathrobe.
Queen Bed & 2 x Singles | Breakfast included
TV & DVD available in Coffee Lounge
Queen Rooms – ground or first floor
Offers a comfy queen bed with new linen on first or ground floor with reading lamps, heater, fan, air-conditioning, luggage rack, and all rooms have a small wardrobe. Free toiletries pack and slippers. Free use of bathrobe.
Queen Bed | Breakfast included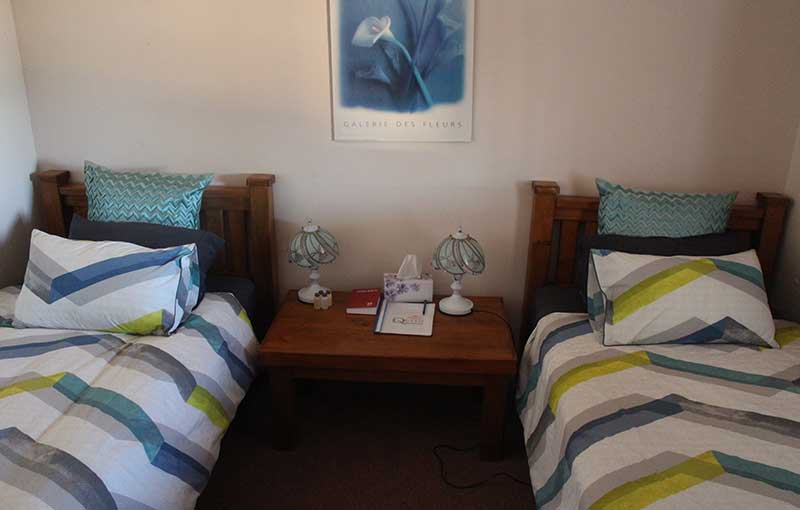 Provides 2 x new king single beds, new linen, small wardrobe, bedside table with reading lamp, fan/heater. Free toiletries pack and slippers and use of bathrobe for your comfort.
Two King Single Beds | Breakfast included
Steaming hot showers that don't run out of hot water, free toiletries supplied in your room, large fluffy towels for everyone and mens and ladies robes provided in the Queen & Family rooms. Also laundry and ironing facilities are available on request.
Breakfast from 6 am till 9 am includes 7 different cereals, (inc. gluten free), 3 kinds of bread, lots of jams and spreads as well as French press or instant coffee, fruit juices and milk.
Darryl is getting the full lowdown from the Bonissimo barista trainer about bean quality and features.
We relied heavily on his knowledge and advice and chose a bean (La Rosa) which we believe will satisfy the most discerning coffee aficionado.
The Queen of the Murchison is an old style country hotel, offering cosy but spacious rooms and communal dining and lounge rooms. The old jarrah staircases and Victorian architecture make the communal rooms warm, comforting and a pleasant environment to meet other guests or watch TV.
Queen of the Murchison Guest House also has a Cafe open daily. Whether you're a guest or a passing visitor here to enjoy the open Outback country, our Cafe is a welcome place to relax indoors and enjoy a wide selection of foods at reasonable prices.
Hours 9:00 am to 4:00 pm
7 Days a Week.
Tel: 08 9963 1625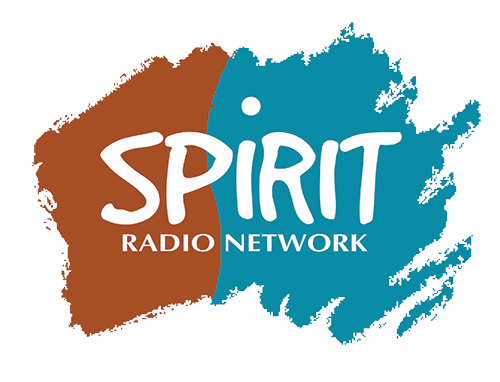 As seen in the "West Australian".